Open public company HSBC Holdings: on the way to world domination
The largest Bank in the UK at one time appeared due to the merger of geographically distant from the Old World financial institutions of Hong Kong and Shanghai. However, China was under the rule of England and was a profitable trading partner for the British crown.
So, HSBC took the 17th place among the largest companies in the world in 2018 (Forbes version). And the brand, in turn, is on the 52nd place in the list of the most expensive. In the list of the largest banks (in terms of assets) HSBC is the seventh in the world and the number one in the United Kingdom.
The head office is located in London, and the number of retail branches of the Bank exceeded 3900. The financial conglomerate covers 67 countries of the world on all inhabited continents.
The total number of HSBC customers confidently exceeded 38 million, taking into account the activities of the Chinese subsidiary The Hongkong and Shanghai Banking Corporation.
Stockholder equity reached $ 198 billion in 2017. Operating profit confidently approached 15 billion. Net profit – a little less than $12 billion and, finally, the assets of the corporation – $ 2.5 trillion (2017 data).
HSBC Holdings: the success of the giant
HSBC stands for "Hongkong and Shanghai Banking Corporation". Established in 1865 by the British to support trade relations between China and England. The purchase of silk, tea, cotton was financed for the money of the Corporation: everything that was valued in the United Kingdom and produced in Asia. Immediately after the foundation of this financial institution took over the function of printing banknotes of Hong Kong. And along with some other Asian countries, including Japan and Thailand. The United Overseas Bank placed Chinese government loans.
In 1949, the Communists came to power in China, so HSBC leadership decided to leave financial institutions exclusively in Shanghai.
Since the Chinese market was temporarily lost to HSBC, the leadership of the conglomerate decided to master North America. In parallel with this, British financial institutions were absorbed, which did business in Asia. In particular, the Mercantile Bank, which worked in India and the Imperial Bank in Iran. Expansion in the United States of America continued with the acquisition of a controlling stake in Marine Midland Banks, and then – full purchase.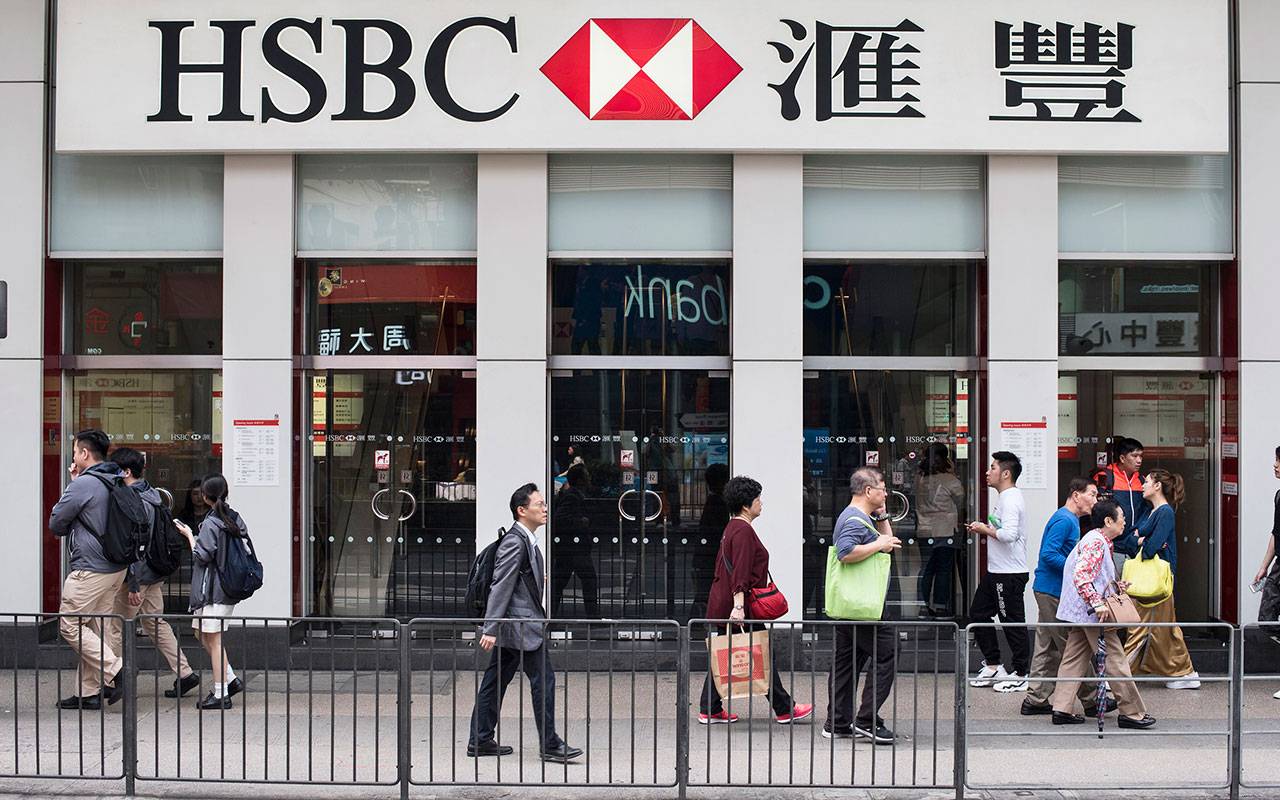 In total, British absorbed about 30 banks around the world: in Poland, France, USA, Brazil, Argentina, Taiwan and a number of other countries. The financial crisis of 2008 did not affect HSBC much, but the corporation began to optimize the number of branches and employees.
The scandal broke repeatedly around the holding company. For example, around money laundering of Colombian drug cartels and tax evasion in Sweden.
At the moment, the conglomerate is actively developing and transforming: it left a number of cities in India, while paying special attention to the United Arab Emirates and opened an office there.