Winklevoss brothers call themselves the real creators of Facebook
Winklevoss brothers on all American publications, and paid billionaires advertising can be seen in the center of Washington. Twins Cameron and Tyler are considered almost the most risky businessmen of America who made money on (it would seem) absolutely impossible things.
Sometimes it is written that the first wealth came to the twins when they were forced to pay Mark Zuckerberg. But that's not quite true. The funds came to the brothers for winning in sports competitions.
The twins Cameron and Tyler, born on 21 August 1981, all for two: mentions in the social chronicle, the company and even Wikipedia page. Cameron and Tyler complement each other – one is right handed, the other is left handed. From the age of 6, the brothers played the piano in two hands. Then they started rowing, participated and won in the children's and youth championships.
Since 2000, the Winklevoss brothers received education in Harvard. Twins together with a classmate decided to create a closed social network for students. They addressed for the development to the most technically advanced student Mark Zuckerberg. He carefully read the terms of reference, as well as code fragments. After that, he disappeared for a few months, and later showed the University his creation TheFacebook. Brothers accused Zuckerberg of intellectual property stealing.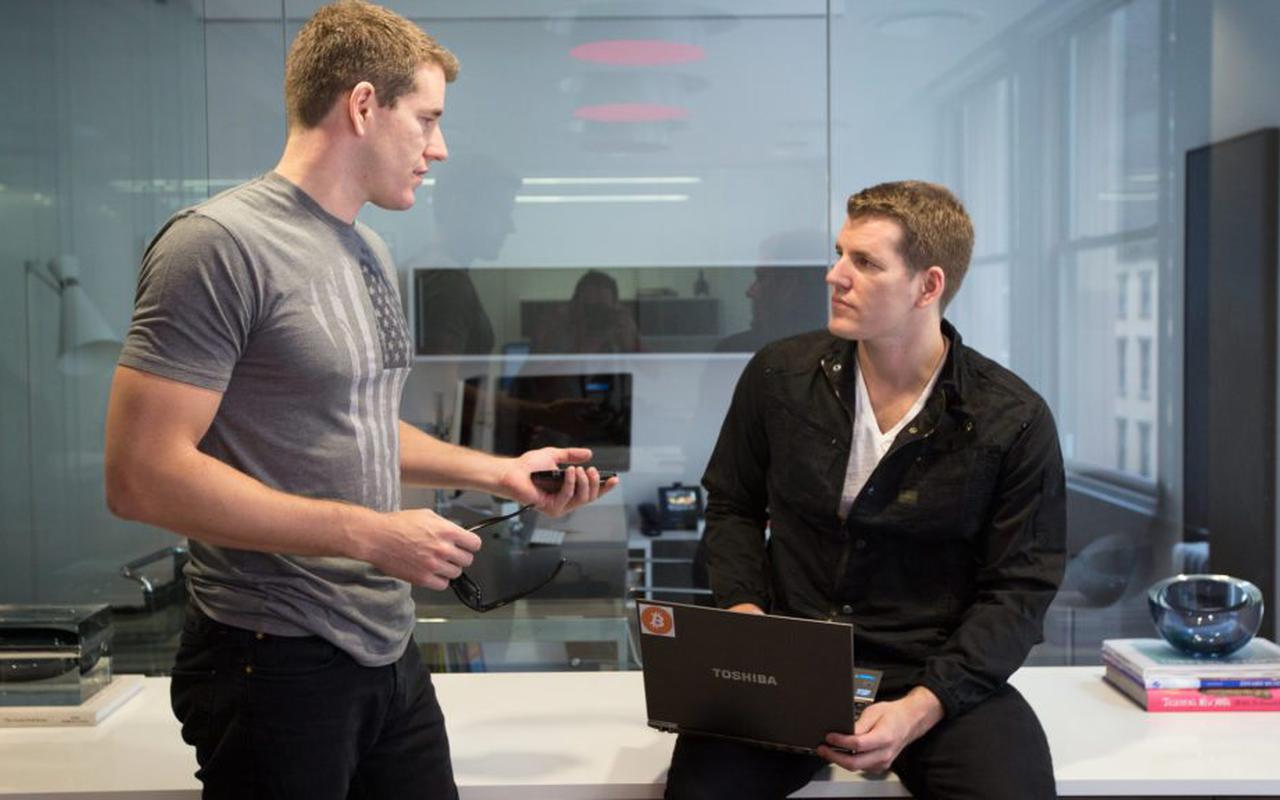 In the result of a long legal battle, the twins got from Zuckerberg's compensation in the form of $ 65 million. At the same time Facebook shares laid in the portfolio of Winklevoss brothers, which began to grow and provide a stable income.
Winklevoss brothers and cryptocurrency history
Since 2013, 1% of all bitcoins in the world belong to twins. In the period from 2013 to 2017, the state of billionaires increased tenfold. Since that time, Cameron and Tyler are called cryptocurrency evangelists who devote all their time to the legalization of digital assets. According to the twins, bitcoins should be presented on New York stock exchange in the form of securities.
In the summer of 2018, it became known that the brothers invest in politics for personal benefits. In particular, in April, the twins donated $ 100,000 to the election campaign of New York Governor Andrew Cuomo. Later, in June, added another 30 thousand. The public reacted to this gesture with understanding – the activity of the brothers is always on thin ice: do not expect angelic behavior from people who managed to make money on Zuckerberg.
In 2018, the wealth of the twins was estimated at 1.17 billion dollars.