Mark Cuban: personal life and career development
Mark Cuban is an American business magnate and investor. He is the owner of the National Basketball Association Dallas Mavericks, Landmark and Magnolia Pictures theatres and Chairman of the HDTV HDNet cable network.
Cuban was born in Pittsburgh, Pennsylvania in a Jewish family. His last name was shortened from "Chabenisky" when his grandparents landed on Ellis island. Cuban's first step into the business world came at the age of 12, when he sold garbage bags to pay for a pair of expensive basketball sneakers. While still in school, he worked in various positions, as a bartender, dance teacher, and promoter. By the way, he paid for his studies in college by himself, collecting and selling postage stamps.
Instead of studying in high school, Cuban entered the full-time department of the University of Pittsburgh. After a year of study, he moved to Indiana University in Bloomington, Indiana, and received a bachelor of business administration degree in 1981.
In 1982, Cuban moved to Dallas, Texas. He first got a job as a bartender and then as a salesman at Your Business Software, one of the first companies selling PC software in Dallas.
Soon after, Cuban founded MicroSolutions with the support of his previous clients from Your Business Software. MicroSolutions was initially a system integrator and reseller of software. She also became one of the first supporters of such technologies as Carbon Copy, Lotus Notes and CompuServe. One of the largest clients of the company was Perot Systems. In 1990, Cuban sold microsolutions CompuServe for $ 6 million.
In 1995, Cuban and his colleague from Indiana University Todd Wagner founded Audionet. In 1998, Audionet became Broadcast.com. By 1999, the staff of Broadcast.com increased to 330 employees and revenue was $ 13.5 million in the second quarter. In 1999 during the dot-com the company Broadcast.com was purchased by Yahoo! for $5.9 billion.
Mark Cuban in the 2000s
After the sale of the company, Cuban diversified his wealth to avoid a market crash. As of 2011, he was ranked 459th in the list of Forbes "The richest people in the world", his capital was $ 2.5 billion. The Guinness book of records attributes to Cuban "the largest e-commerce transaction," meaning $ 40 million deal for Gulfstream V aircraft in October 1999.
During this time, Cuban continues to work with Wagner in another company, 2929 Entertainment, which provides vertically integrated production and distribution of films and videos.
On 24 September 2003, the company acquired Landmark Theatres, a network of 58 art cinemas. In November 2003, Cuban was featured on the cover of Best magazine, announcing the founding of high-definition television. Cuban was also co-founded (along with Philip Garvin) HDNet, the first high-definition satellite television network.
In 2005, Cuban invested in Brondell Inc., San Francisco-based startup producing a high-tech toilet seat called Swash that works as a bidet but is installed on a standard toilet. He also invested in Goowy Media Inc., an Internet startup from San Diego.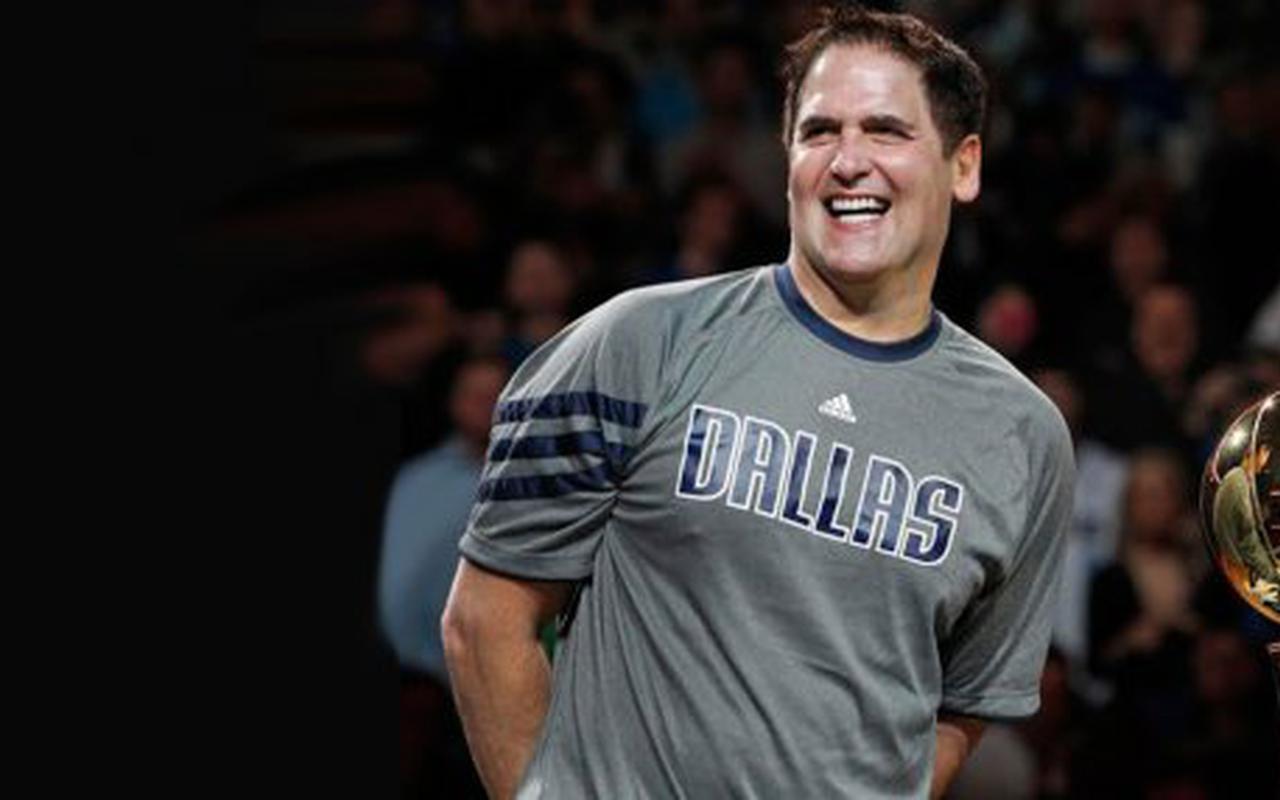 In July 2006, Cuban financed Sharesleuth.com, a website created by a former journalist who exposed Christopher Carey to fraud and misinformation by public companies.
In April 2007, Cuban partnered with Mascot Books to publish his first children's book, "Let's Go, Mavs!". In November 2011, he wrote an e-book with 30,000 words "How to Win at the Sport of Business: if I can do it, you can do it," which he called "A way to get motivated."
In April 2011, Cuban put up Landmark Theaters and Magnolia Pictures for sale, but added that he would not sell the company unless the offer was "very, very convincing."