Charles Schwab Corporation is the largest broker in the USA
Charles Schwab Corporation is one of the largest brokerage companies on the American continent, headquartered in San Francisco. It was founded in 1971 by Charles Schwab. The organization constantly takes the leading places in ratings of the largest financial and trading enterprises in the USA. The company specializes in cooperation with individuals and companies who want to make investments through the Internet. Specialists of Charles Schwab Corporation developed and launched their own trading service that allows to trade online. The site is working with ordinary shares, futures, options, and other types of securities. Another industry in which the company is engaged is marginal lending and responsible cash management. The organization has in-house consultants who work with private clients on investment issues.
History of Charles Schwab Corporation
In 1963, Schwab together with colleagues opened Investment indicator, a kind of bulletin. In popular days this "publication" numbered 3 thousand readers, they paid an annual fee of $84. In 1971, First Commander Corporation, a subsidiary of Commander Industries, Inc., was registered in California., which served to provide brokerage services and newspaper Schwab. In autumn, Schwab together with its partners acquired securities of Commander Industries, Inc. After 12 months, Charles remained the sole owner of the entire block of shares of the company, changing its name. This was the beginning of the story of the legendary Charles Schwab & Co., Inc, which lasts to this day.
In 1975, the USA SEC did not oppose the agreed values of commissions, and the company organized brokerage discounts. At the same time, the organization launched a division in Sacramento. After 2 years, the corporation opened a customer training department, conducting various educational activities. A year later, Schwab operated 45 thousand user accounts. In 1979 the value increased to 84 thousand accounts. Since then, the number of open customer accounts has grown exponentially, and the company registered the first 24-hour quote, entered NYSE and established an office in Hong Kong.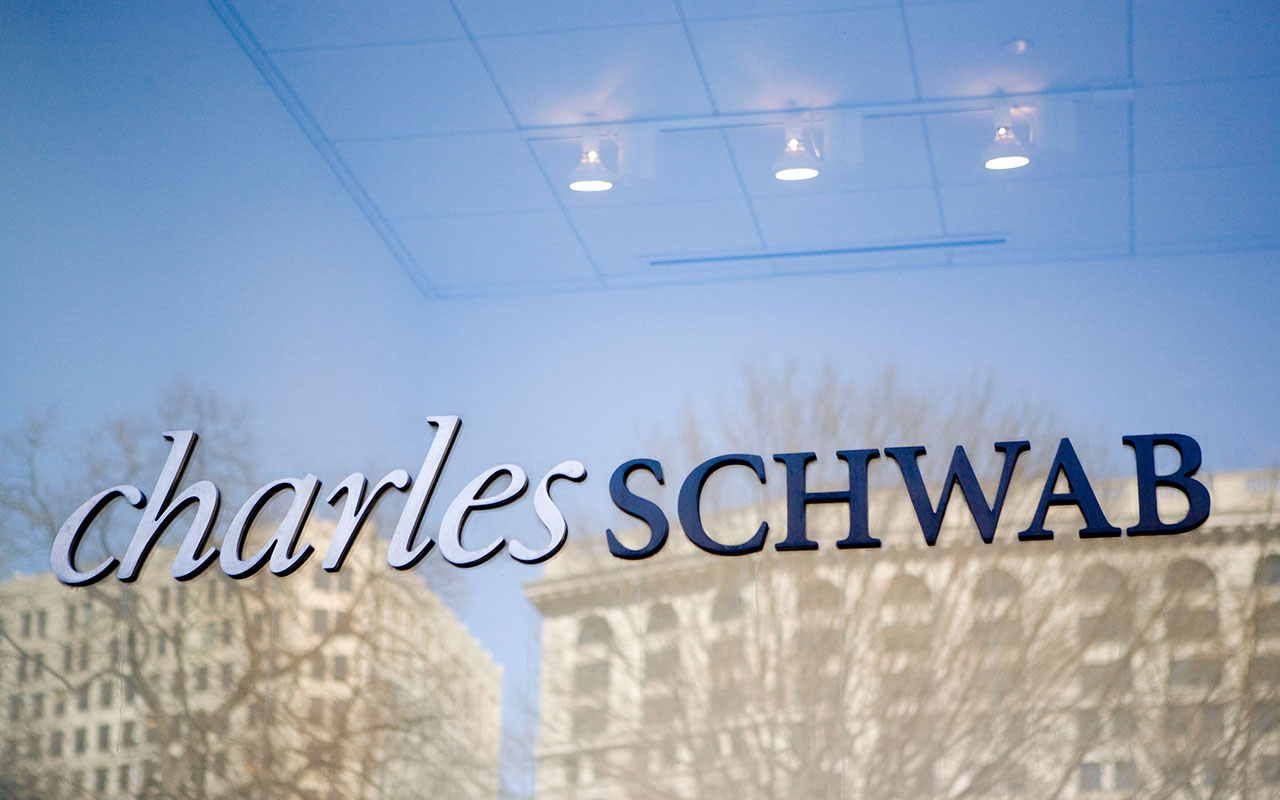 In 1983, the largest USA Bank, Bank of America, bought the company, spending $ 55 million, but after 4 years, Schwab and other members of the management bought the company back, but already spending 280 million.
In 1991, the investment portfolio was replenished by the market maker Mayer & Scweitzer, which allowed to solve the problems of Schwab clients, without the need for exchange transactions. After 6 years, Mayer & Schweitzer was fined $200 thousand. The reason was the refusal of experts to offer customers the best conditions. Due to the loss of reputation in 2000, the company was renamed as Schwab Capital Markets.
In 1993, Schwab Corporation launched the work of London division, and in 1995 bought Hampton, whose head in 2008 became the Executive Director of the entire enterprise Shwab. Until today, Walter Bettinger manages the corporation, after several personnel changes and large purchases of other companies, allowing to expand the field of activity of Charles Schwab Corporation.