Investor John Bogle: how his company was created
Investor John Bogle is primarily known as the founder of Vanguard Group. While John was at the helm, the volume of assets transferred to the management of his company, reached $ 800 billion. In this enterprise approach of mutual funds was fully implemented, when priority is given to the interest of customers. In addition to his operational activities, John Bogle is known as the author of books on finance. One of the publications became a bestseller around the world and is considered a reference book for anyone who wants to enter the world of finance and investment. In addition, Bogle popularizes the investment industry, often giving interviews in the media.
The life story of investor John Bogle
The famous businessman was born immediately after the beginning of the "Great Depression". Parents at that time lived in New Jersey, and suddenly deteriorating situation with the economy hit them hard. However, the boy's childhood can hardly be called unhappy. After entering the boarding school, he made sure that the state compensated his education through scholarships. Then the future genius of investment went to Princeton University, and then continued his studies in the evenings and weekends at University of Pennsylvania.
After completion of education, in 1951 Bogle came to work for Wellington Fund – one of the oldest and largest investment funds in the United States, founded by Walter Morgan. The businessman began to climb rapidly up the career ladder, as a result of which he found himself in the chair of the head of the management company Wellington Management, but it ended very ugly. Due to several extremely short-sighted mergers, John was fired, and his company lost more than $ 600 million. The investor himself, remembering that story, believes that he made unforgivable mistakes because of his young age and beliefs that are not supported by facts. However, it was a good experience for young John.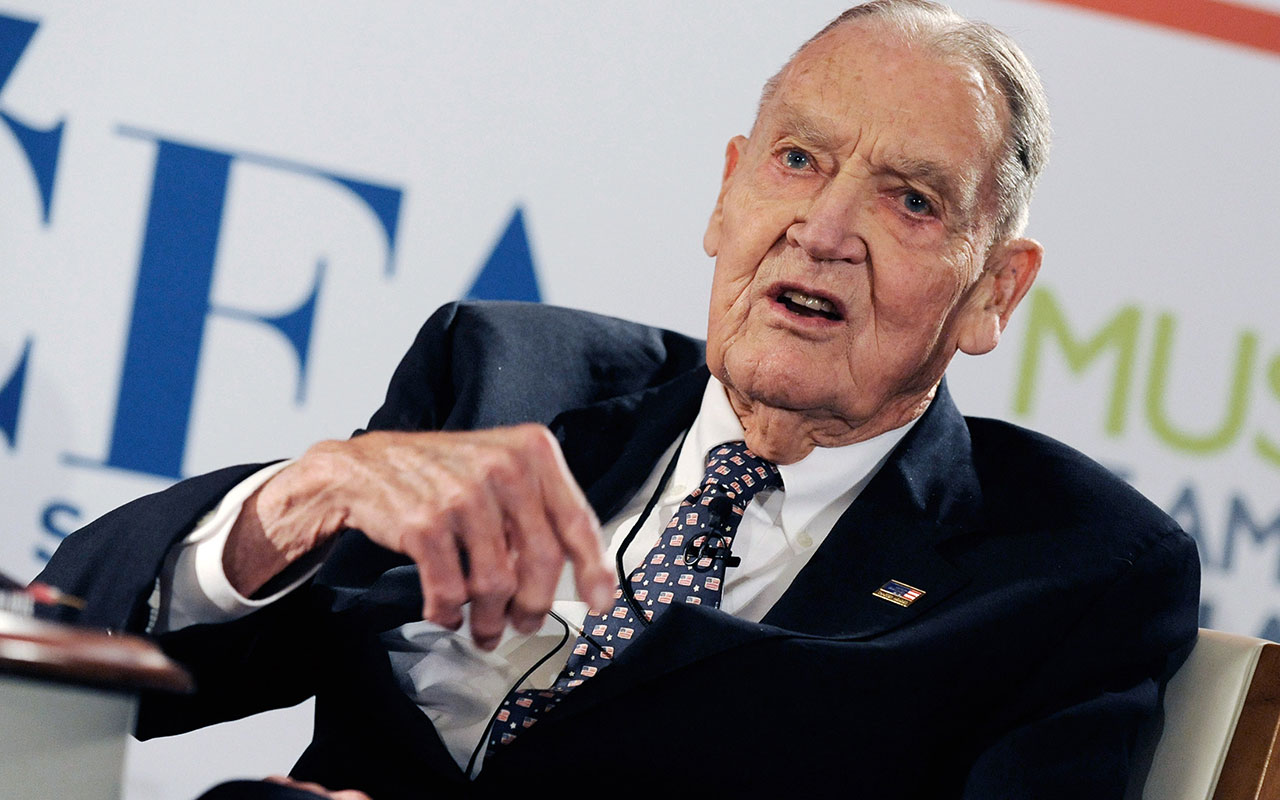 Without losing enthusiasm, in 1974 Bogle opened his own investment company, which later turned into the second largest mutual fund in the world. Other financiers, Pham and Samuelson, drew his attention to index funds, resulting in the emergence of Vanguard 500 Index Fund. The organization is still an important element of Bogla Corporation.
Now investor John Bogle is included in the Board of Trustees of the educational institution Blair Academy, a graduate of which he is. Moreover, he serves as a consultant in one of the centers of Yale SOM, and since 2005 has the honorary title of doctor of the Princeton University. The entrepreneur repeatedly spoke in the media, talking about the possibilities of index funds and their advantages, compared with conventional mutual funds. The legendary businessman is convinced that his success is in the right investment strategy, which implies the pursuit of simple solutions and common sense. In 2004, he became one of the hundred most influential people in the world, according to the famous magazine Time.